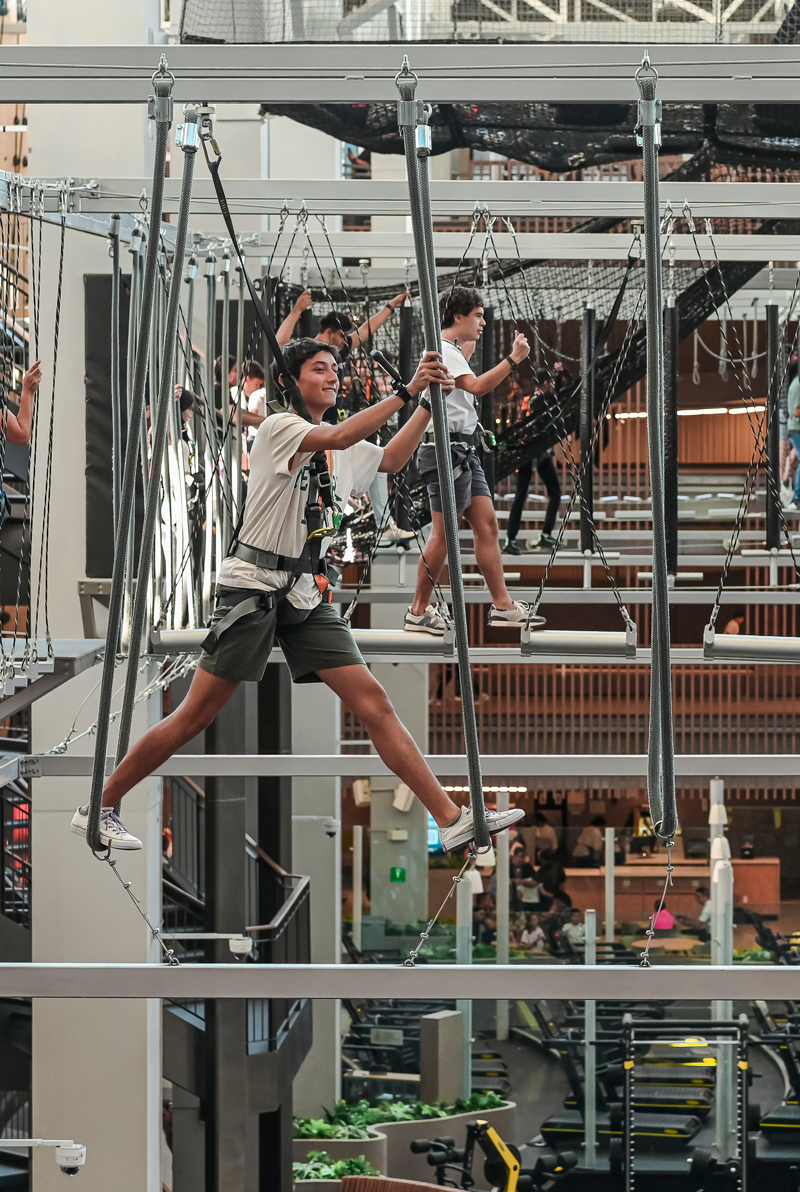 "HAVING A DOUBLE TRACK ENHANCES USER'S EXCITEMENT"
This is a hanging obstacle route that includes our exclusive patented worldwide system called "Safety Cart" that was developed by IDEAS X, enabling users be continually attached to two life lines attached behind, thus allowing both hands to be free as they traverse through the obstacles, this maximizes safety and allows users of any height to enjoy a ride in this exciting game.
The Rope Course has two parallel lanes with the same kind of obstacles. With this design you can double the capacity of users, and its unique design allows for competitive races among them creating more excitement and adrenaline.
The heavy duty "Eva" cover enhances the durability of our equipment offering two years maintenance-free.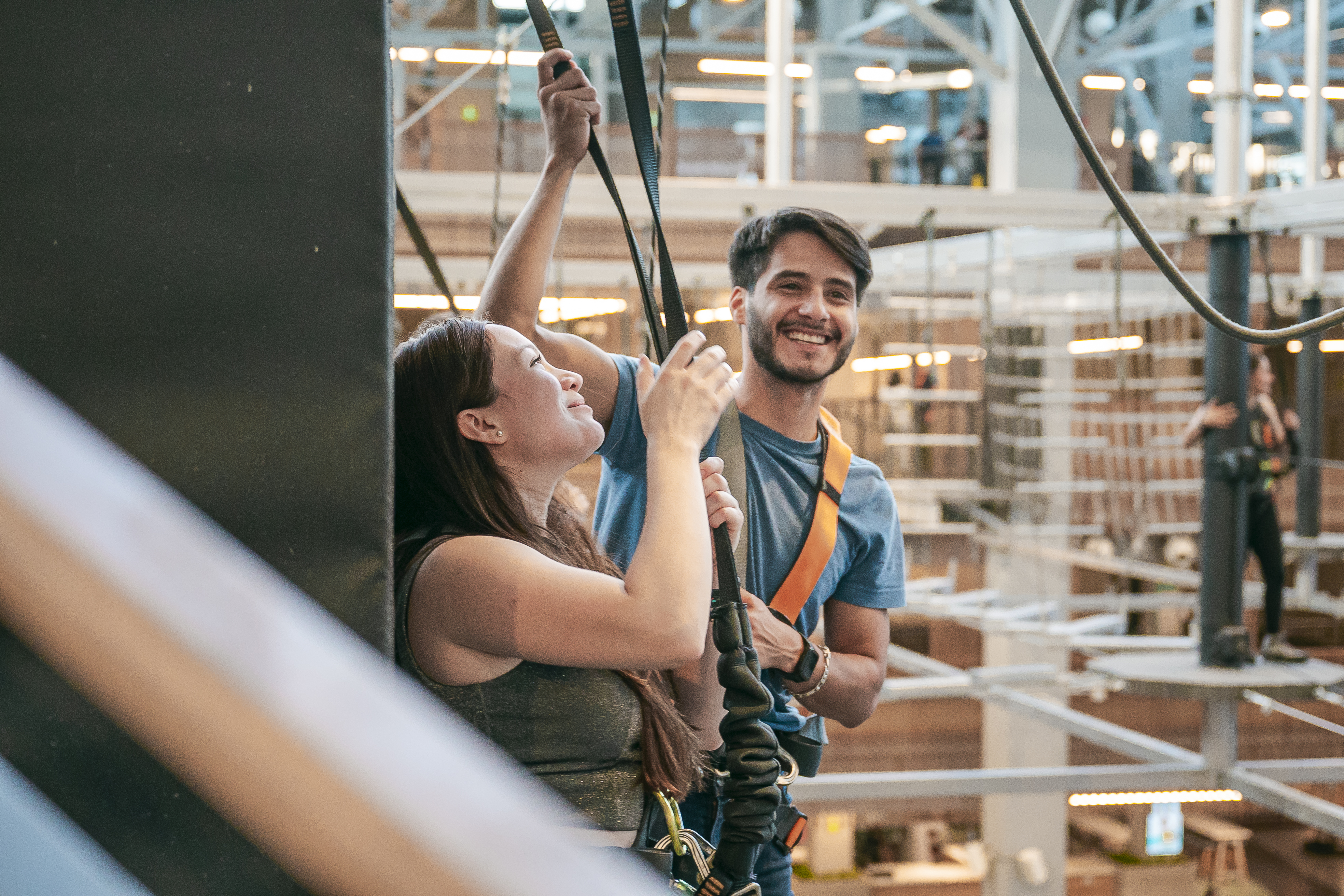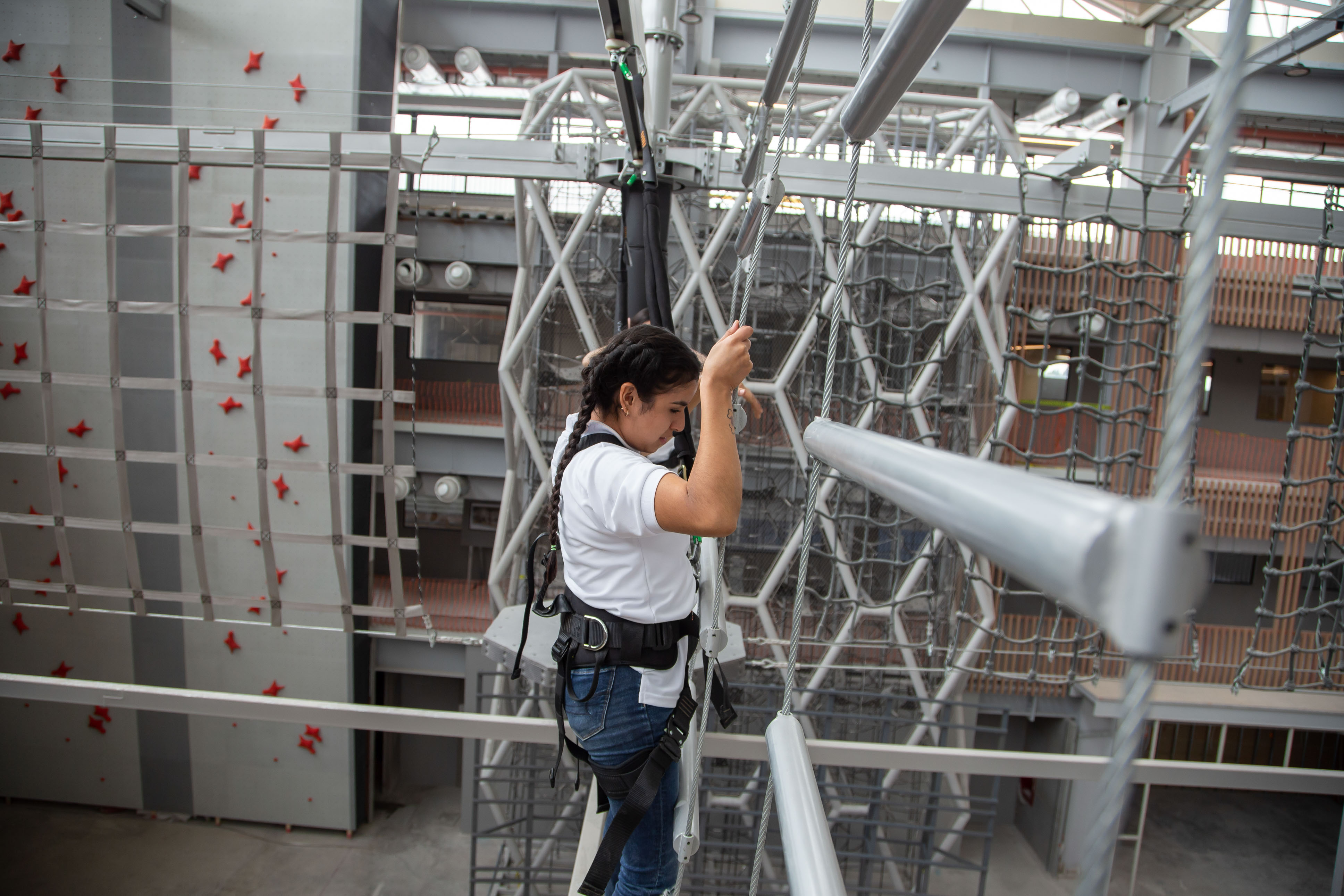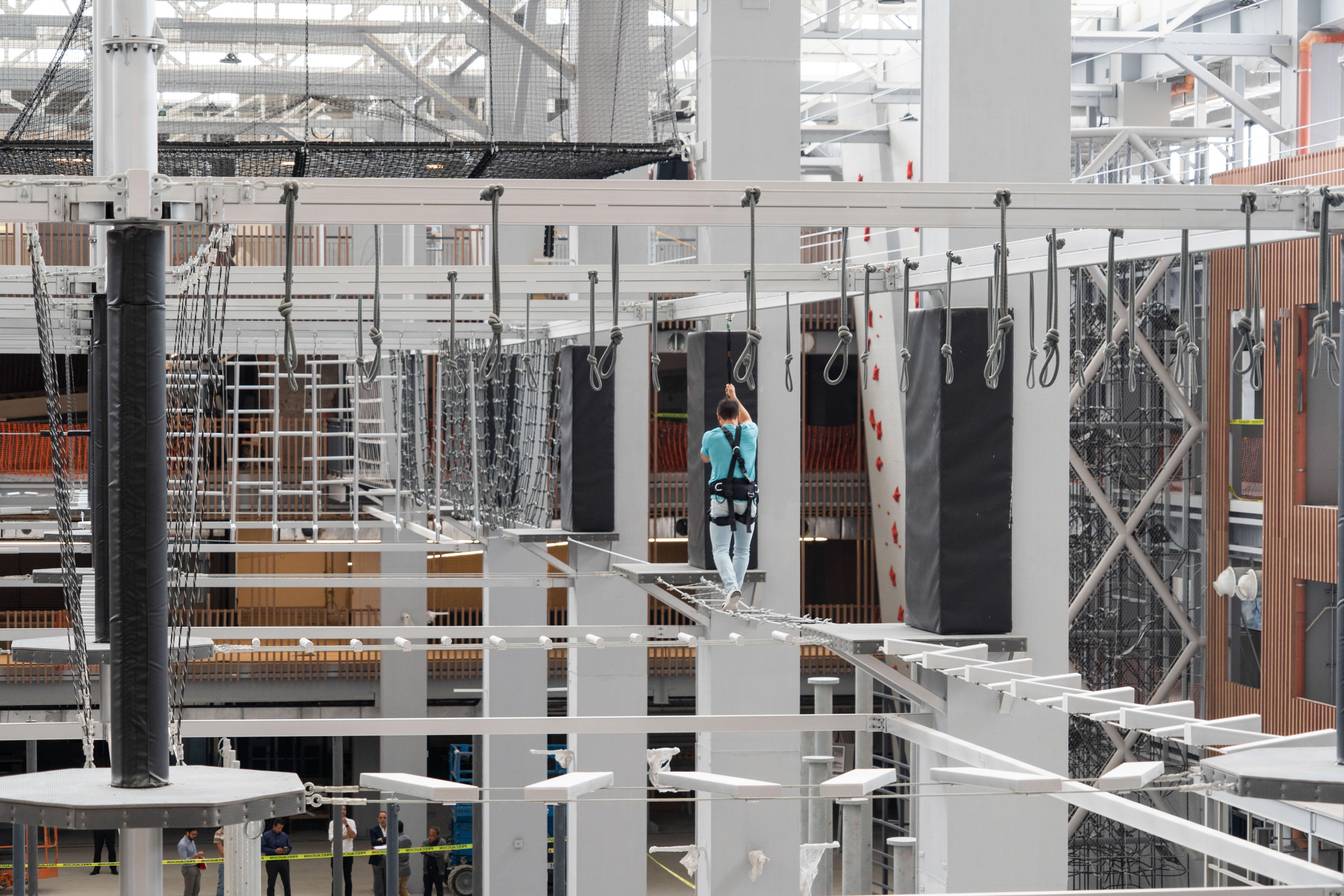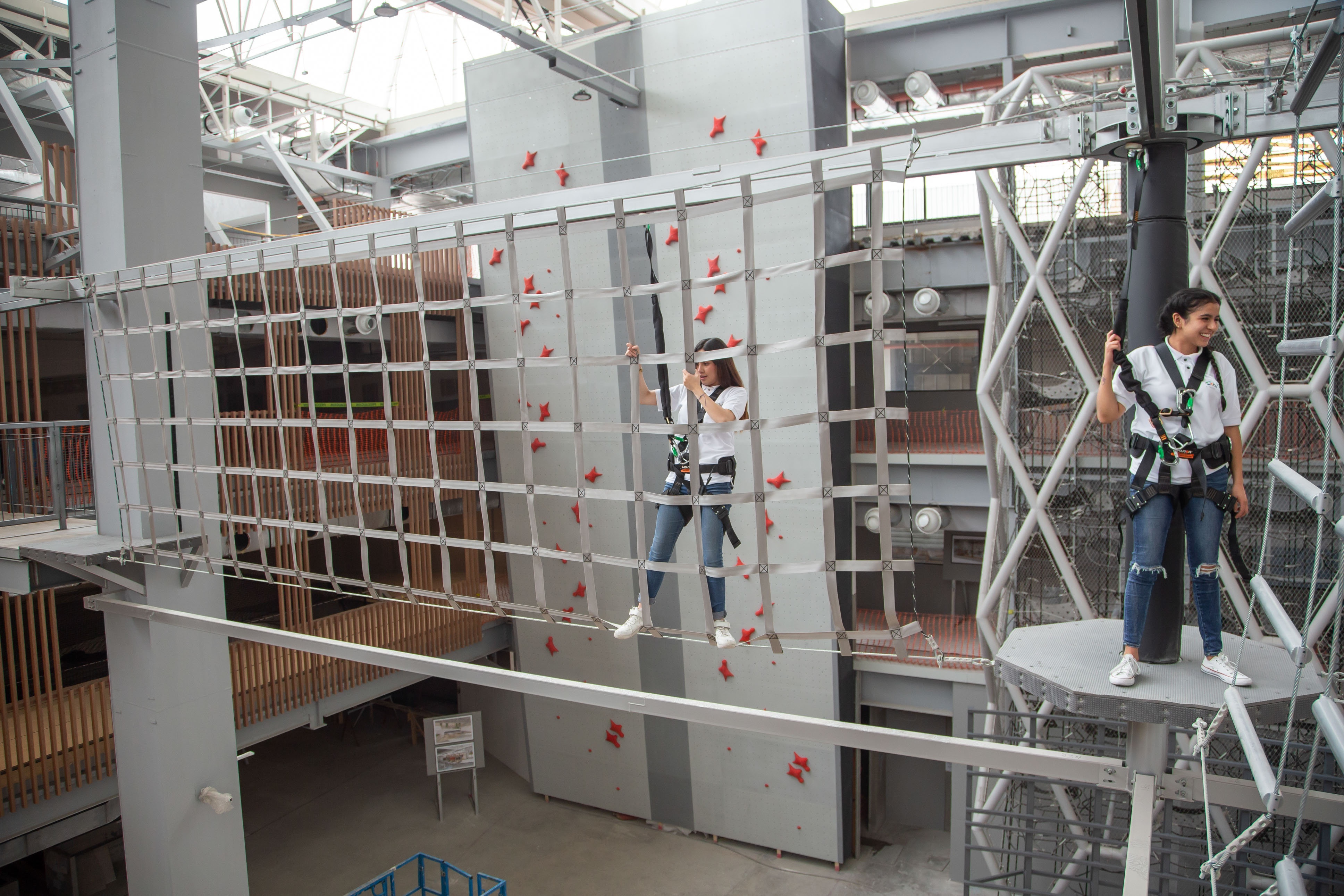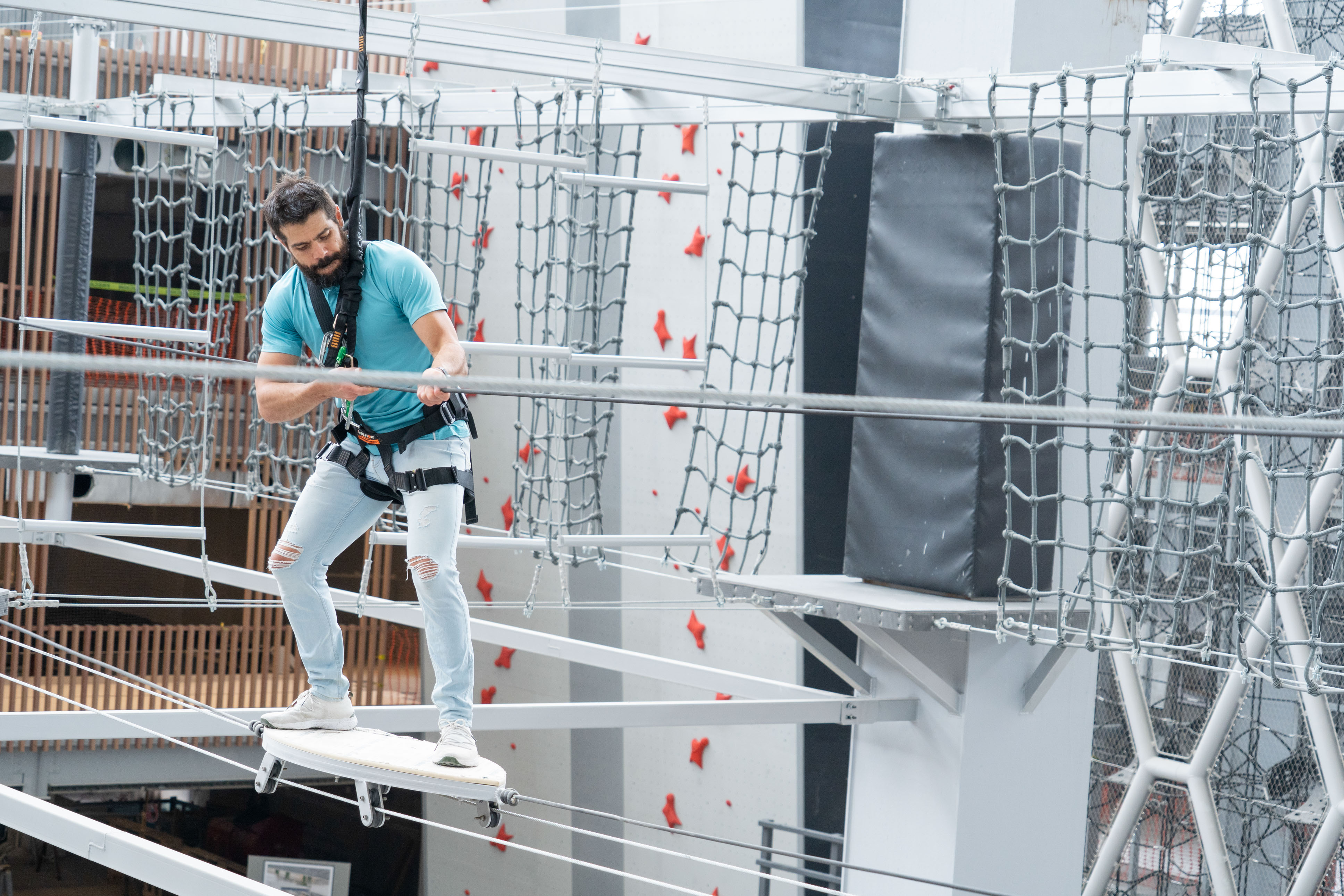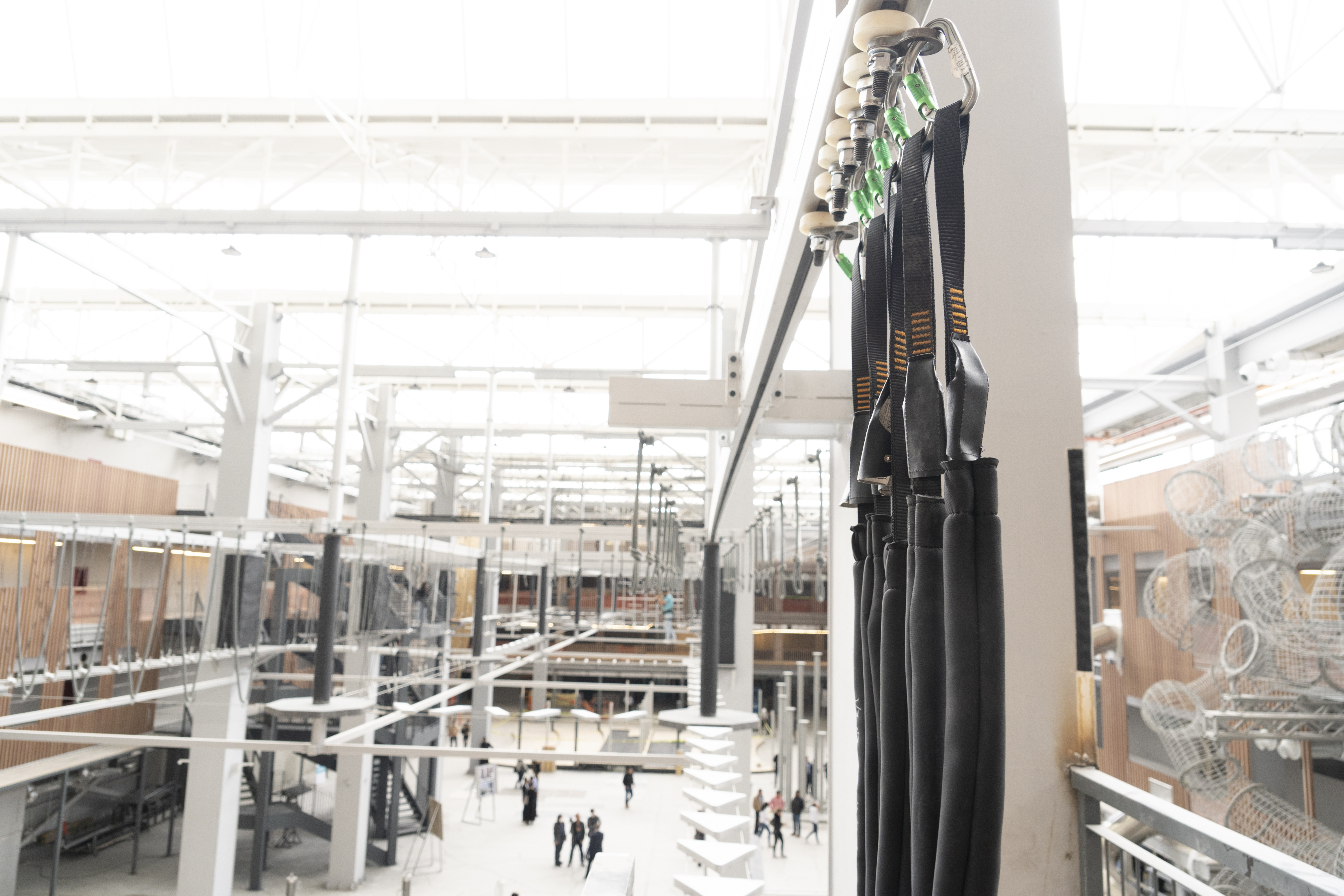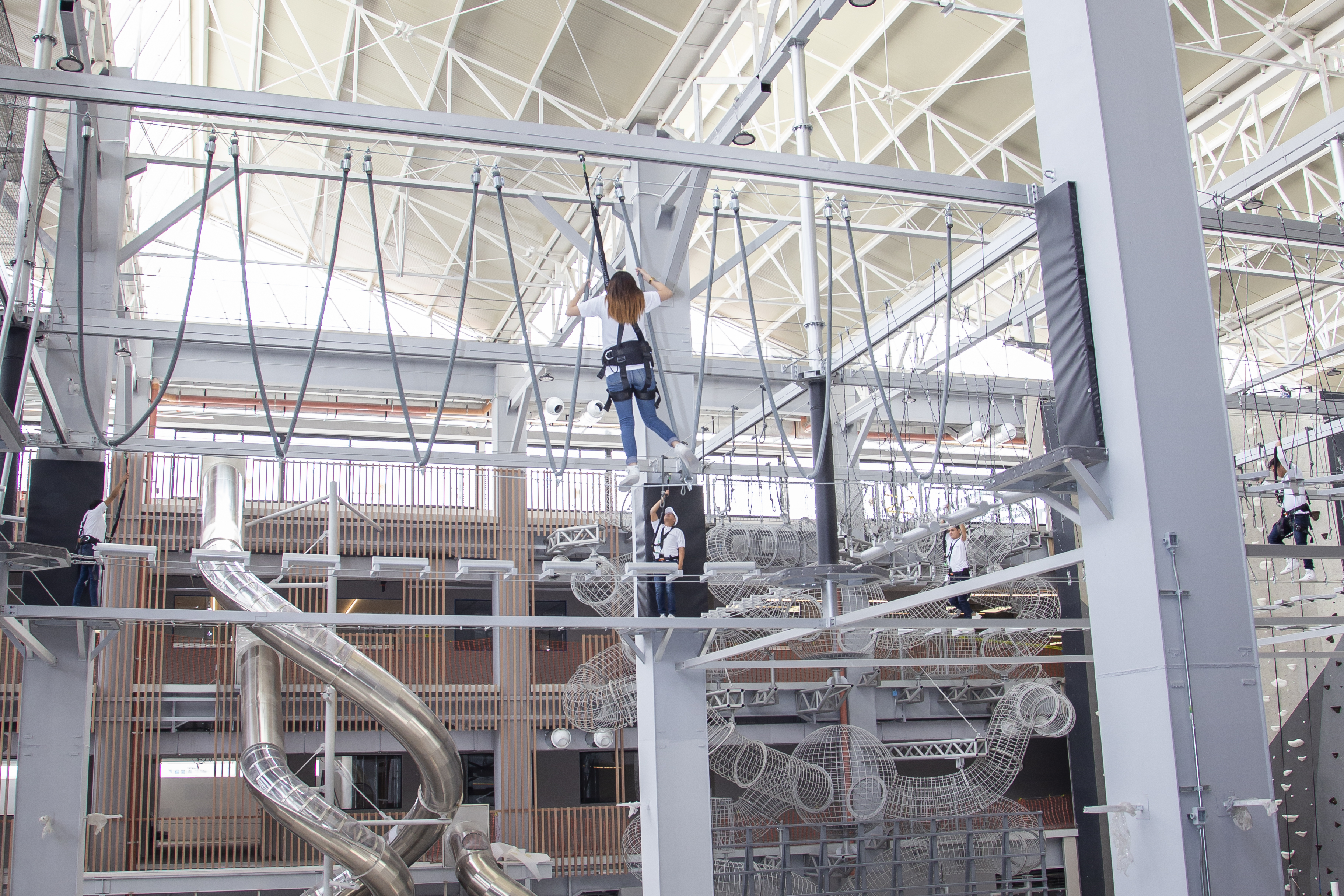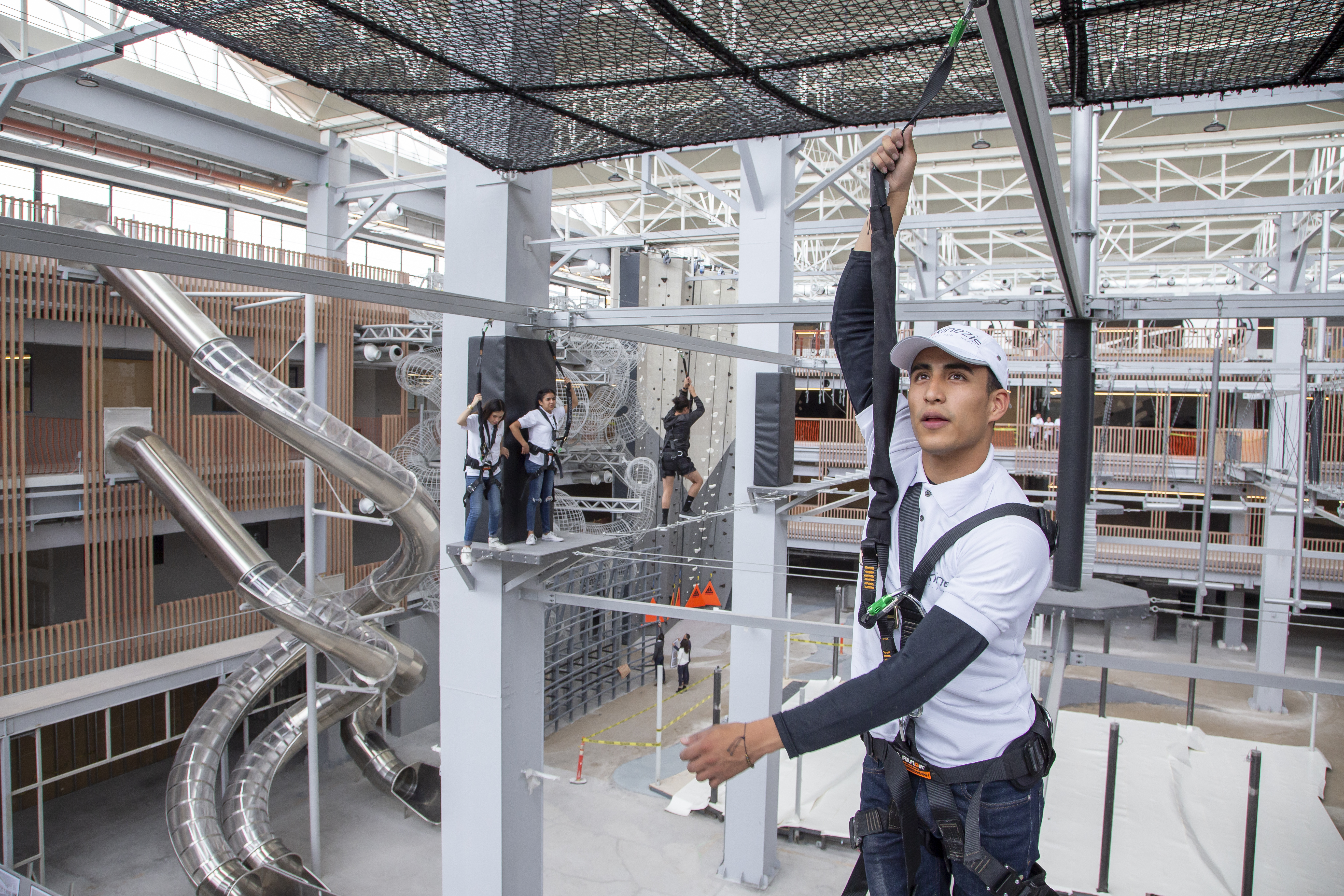 "Our ropes are made in France with a 5 year warranty."
THE OBSTACLES ARE RUBBER COATED OFFERING TWO YEARS OF FREE MAINTENANCE.
USERS DO NOT HAVE TO MANIPULATE OUR SAFETY SYSTEM.
Our steel structures are calculated and designed to meet or exceed all international construction codes including earthquakes, high winds and live loads.
This allows us to manufacture from 1 level up to whatever height you require.


"OUR SAFETY SYSTEM AVOIDS USERS GETTING HURT WHEN LOSING CONTROL."